Watercolor with Suzanne Lamon, January 15-February 5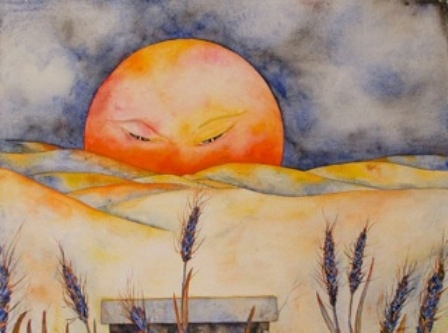 Watercolor with Suzanne Lamon, January 15-February 5
WEDNESDAYS, JANUARY 15-FEBRUARY 5, 6 PM-8:30 PM
This class is for anyone wanting to learn the technique of painting with watercolors, or for those who have experience, but would like to hone their skills. Class direction will primarily focus on brush skills, and will lead into paper and paint fundamentals. Students will work with both dry and wet applications and will learn how to add color(s) without losing a picture by turning it to mud! Nothing tricky to it and you will be amazed by what you can do!
SUPPLIES:
I would like to talk a second with you about supplies. Firstly, you may already have brushes, paint and paper, if so, bring them. I feel that the most important thing to begin with is a good brush. I would like you to have or get a #6 or #8 or #10 round, sable watercolor brush. Don't be afraid of the size, you'll be surprised at what you can do. Of course good paint and paper are lovely and wonderful, but to get going, it really is all about the brush.
To begin you will need:
-#6 or #8 or #10 round, sable watercolor brush
-Paper. To start just get a inexpensive pad, medium size 12 x 14" or similar
-Paint. I like tubes, but if you have cakes or a little tin, we can get started with that and when we are all together we can talk about it.
-Palette. This can be a plate or something you buy. No cardboard or paper products since we are using water.
NOTE: Olympic Art & Office and Quimper Mercantile offer 10% discount for PTSA students.
REMEMBER MEMBERS: You get ten percent off this class! Use your discount code at checkout. To join, CLICK HERE.