Papier-Mache for Grown-Ups with Meg Kaczyk, October 29-November 19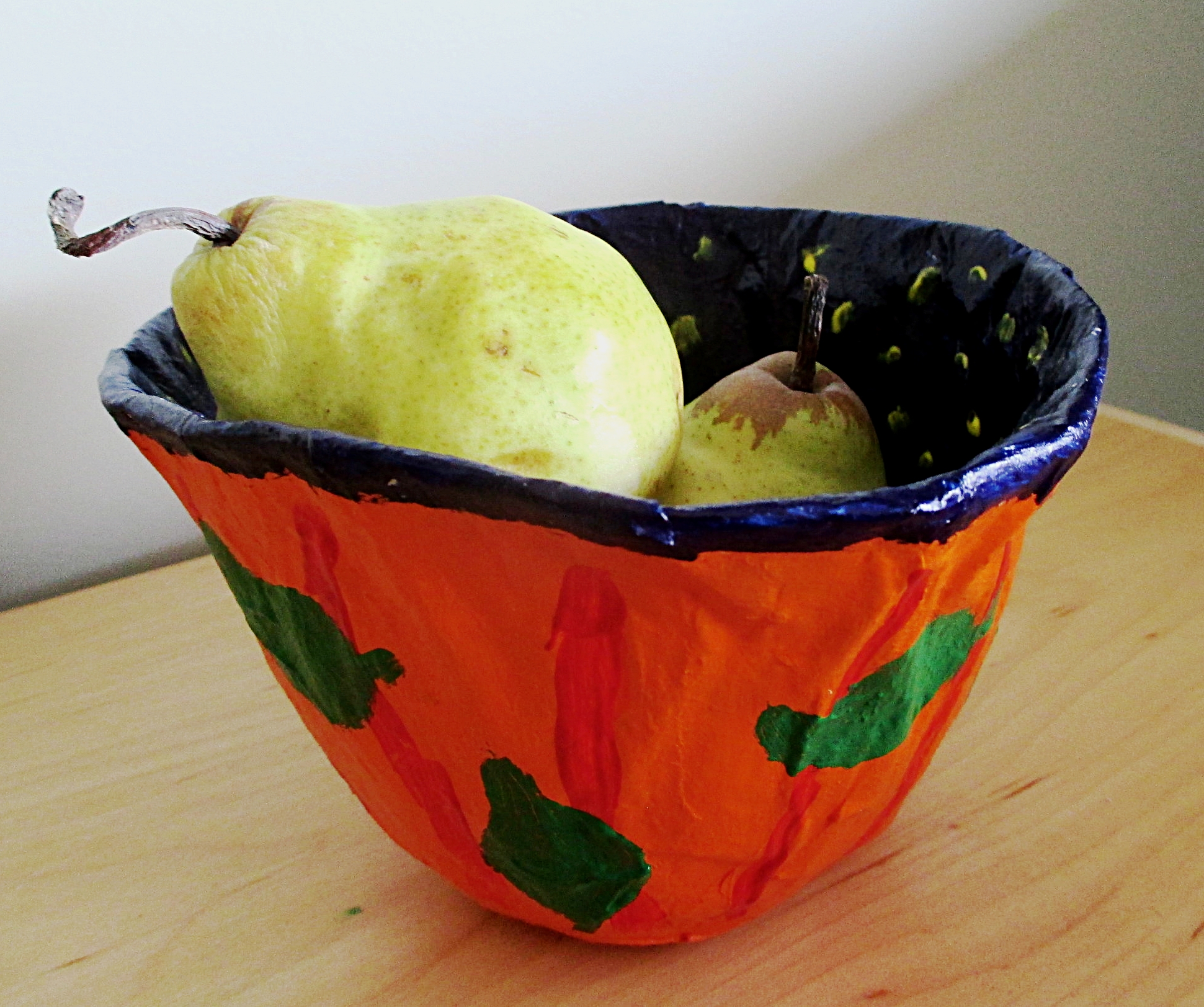 Papier-Mache for Grown-Ups with Meg Kaczyk, October 29-November 19
TUESDAYS, OCTOBER 29-NOVEMBER 19, 1 - 4 PM
In this class series, you will learn how to use the simple craft of papier-mâché to make useful and beautiful vessels. It's playtime for grown-ups! In this hands-on experience, you will make your creations using common objects such as bowls, cups and plates as forms. Then you'll successively layer the form with newspaper strips and simple flour-and-water paste to build a rustic, sturdy vessel. To finish the pieces, we'll look at pattern design – from nature, history and different cultures – to inspire your painted surface decoration. You'll use bright colors and shapes painted with water-based liquid acrylic to make your vessels friendly and inviting. In this class, you will learn how to make the most of the beautiful flexibility of this art form. And they make wonderful gifts!
Beginners are welcome and all materials are provided.
Decades ago, I began to take the childhood craft of papier-mâché into an area of creating objects that had both beauty and purpose. I love the versatility and simplicity of the medium.
Materials fee: $10, to be paid directly to instructor at start of class.
REMEMBER MEMBERS: You get ten percent off this class! Use your discount code at checkout. To join, CLICK HERE.
Faculty photography by Chuck Moses