Lyrical Landscapes with Nina Bindi, January 11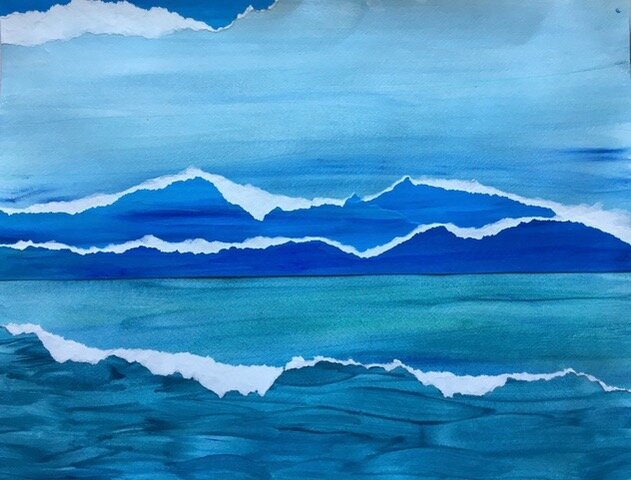 Lyrical Landscapes with Nina Bindi, January 11
SATURDAY, JANUARY 11, 10 AM-3 PM
Using light watercolor paper, acrylic paints, and acid free glues, we will create landscape collage-paintings.
In the first part of the workshop we will chose our own colors to paint with, exploring some abstract free painting practices to free up your creative expression.
In the second half of the workshop we will tear the papers intentionally and make our LYRICAL LANDSCAPE Paintings, using Acid Free glue to affix the strips of paper onto both plywood board and foam core.
Finally, we will varnish our two pieces to complete our works of art!
No prior experience necessary. Just allow yourself to relax and play with the materials and see what comes from within, your inner landscape so to speak. Of course the beauty in the Pacific Northwest can serve as an inspiration!
Please brown bag your lunch so we can use the time to discuss your creative journey. There is a refrigerator and microwave at PTSA.
FOR AGES 10-ADULT!
SUPPLIES TO BRING:
Lightweight watercolor paper, and a variety of acrylic paints.and brush to paint with.
SUPPLIES PROVIDED:
All Boards and Foam Core panels, Acid Free Glues,
As well as scissors, rags and misc. other helpful tools.
$20 supply fee, cash or check payable to Nina Bindi at the start of the workshop
NOTE: Olympic Art & Office & Quimper Mercantile offers 10% discount for PTSA students.
REMEMBER MEMBERS: You get ten percent off this class! Use your discount code at checkout. To join, CLICK HERE.