Creating Pattern on Textiles with Cyanotype with Katey Rissi, May 2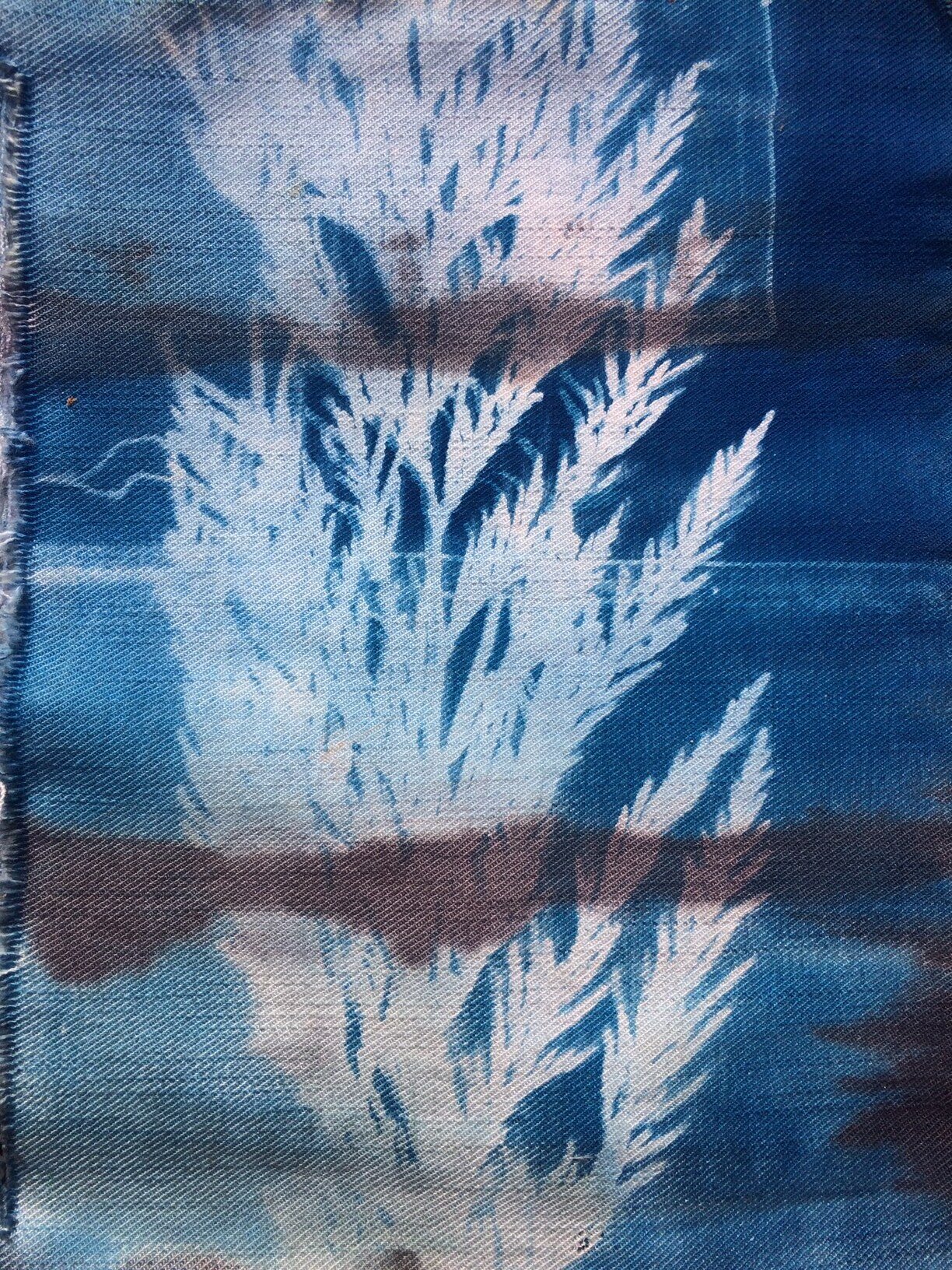 Creating Pattern on Textiles with Cyanotype with Katey Rissi, May 2
SATURDAY, MAY 2, 10 AM - 4 PM
In this class, we will use the power of the sun to infuse color into textiles. Students will explore the cyanotype printing process through a fiber arts lens, creating contact prints on fabric with found objects. Cyanotype was originally developed as a photography process, but in this class we will focus on the ways objects can be used to create pattern rather than negatives being used to create images. This process yields incredible, rich blues similar in tone to indigo. We will talk about the ways cyanotype can be used in conjunction with other dyeing methods, especially eco dyeing techniques. Students will leave this class with a scarf-sized piece of silk and cotton. You are encouraged to bring your own fabric to experiment with in addition to what is provided. Additional fabric will be available for purchase during the class.
Required Supplies: I will provide materials. Students are encouraged to bring any objects they would like to print with - flat things with interesting/intricate positive/negative relationships work well. Students are also welcome and encouraged to bring their own fabric to print on in addition to what I will provide.
Materials fee: $30 cash or check payable to Katey Rissi at the start of the workshop.
ABOUT KATEY
I am an artist, educator, and medicine maker. I am entwined with the rhythms of the ecosystem around me, my relationship with plants, the place I live, and the people I cultivate community with. My work is centered around these relationships. I consider myself a process artist. Mediums I work with include printmaking, illustration, collage, natural sculpture, textiles, and photography. I teach to explore the ways creative expression can manifest, and so I can create space for people to access it. I teach and develop arts and ecology curriculum for children, creative retreats for adults, and art workshops for everyone.
CLICK HERE FOR KATEY'S WEBSITE
REMEMBER MEMBERS: You get ten percent off this class! Use your discount code at checkout. To join, CLICK HERE.